Explore - Getting credits or equivalencies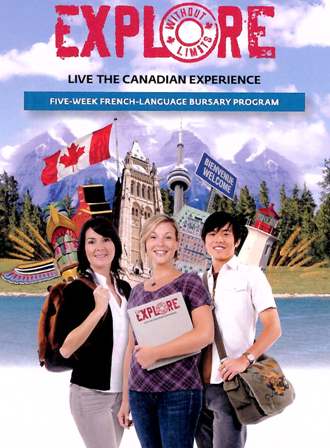 To promote the study of Canada's official languages, the Council of Ministers of Education, Canada (CMEC), in cooperation with the provinces and territories, administers Explore. Explore is a five-week intensive language-immersion course.
You can take the course in the spring or summer, whichever you prefer. Participants in Explore receive a bursary (taxable income) that covers tuition fees for the courses, instructional materials, meals and accommodations, workshops, and other mandatory activities.
The educational institution you will be attending receives the bursary directly. Bursaries are awarded by random selection, based on provincial and territorial allotments and institutional quotas. Every effort is made to accommodate first-time applicants. Some universities may give credits or equivalences for Explore, so check with your home institution to find out more on transfer credits or equivalences.
Please contact also our department, before enrolling, to make sure that your credits can be transferred.
For more information, please visit Explore program website.